Pension Auto Enrolment for Small Businesses
Since October 2012 the rolling out of the government's auto enrolment pension scheme has been underway.
Automatic enrolment obliges employers to enter all workers who satisfy age and earnings criteria into a qualifying workplace pension arrangement and pay at least a minimum level of contributions.
With the staging process coming to an end in February 2018, we're now at the point where businesses with fewer than 30 employees are switching over.
Introducing a workplace pension scheme for an SME can seem confusing at first. Therefore, we've used this post to break down the main components of the auto enrolment scheme to make it clearer!
If, however, you think you might need some help, you can get in touch with PayAssist. We offer pension auto enrolment as part of our outsourced payroll services provision – so contact us if you want to discuss further.
What is it for?
It's been a long-recognised trend in the UK that many people simply aren't saving for their retirement.
From a recent YouGov poll of pension savers it's been estimated that UK workers are under-saving for retirement by as much as £11 billion, and many won't be able to maintain their quality of life after retirement as a consequence.
Having the foresight to put money away for later life can often play second fiddle to the need to spend money right now on bills or day-to-day living.
There is the State Pension, which all UK taxpayers are entitled to. But, with the population growing and people living longer, the benefit system is only going to be under more stress in the future.
Private pension schemes will therefore become more important. The government have thus taken the approach of introducing an 'opt-out' system with this auto enrolment scheme, whereby people actually have to do something to end up doing nothing.
Auto enrolment means that, unless they specifically take action to remove themselves from the scheme, workers that fit the criteria for eligibility will now be regularly saving for their retirement.
The Department for Work & Pensions estimate that by 2019/20 there'll have been an extra £17 billion saved through the scheme.
How does it work?
Automatic enrolment means UK companies will have to automatically enter their employees into a workplace pension scheme.
Following this, the employer will have to contribute to each pension every time they pay wages or salary.
Once staff have been enrolled, a company's payroll department will automatically deduct an amount from a worker's pay and enter it into the designated workplace pension scheme.
A worker can only access the money paid into their pension when they hit their designated retirement age. This is an age they choose when setting up their part of the workplace pension, and the minimum age for access is 55 years old.
The date a company has to start their pension auto enrolment depends on the size of the company. The largest businesses have already moved over to an automatic workplace pension scheme; there's a timetable in place for businesses of all sizes, with the smallest being the last to move over.
By April 2018 this staging process will be complete.
Which workers are eligible?
Entry into the workplace pension scheme isn't mandatory for everyone. It depends on their age and how much they earn, but if they're over 22 and earning over £10,000 per year then they'll have to be automatically entered.
It's estimated by the Department for Work & Pensions that around three quarters of UK workers are eligible for entry into a workplace pension scheme.
By the way – if you're self-employed, you don't need to worry about a workplace pension scheme, so long as you don't hire any staff.
It breaks down as follows:
Note: the below figures are correct for tax year 2016/17.
Earning up to £486 per month – has a right to join the pension scheme, but the employer doesn't have to pay a contribution.
Earning between £486 and £833 per month – has the right to opt in, and the employer must pay a contribution.
Earning over £833 – dependant on the age of the worker. 16-21 year olds have the right to opt in; 22 years old to stage pension age MUST be automatically enrolled; state pension age to 74 years old have the right to opt in.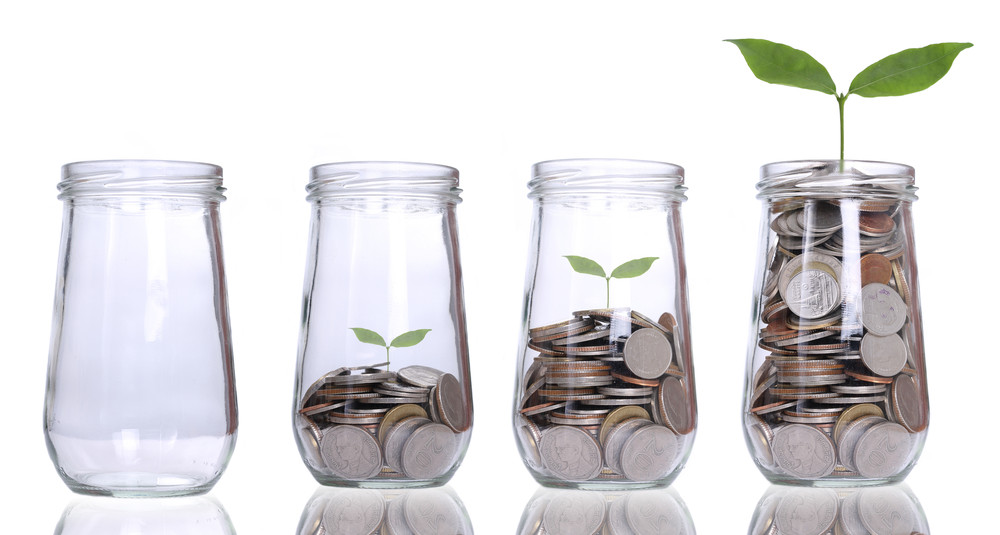 How much is paid in?
The payments are done as a percentage of salary, so the more an employee earns, the more they pay in.
As stated above, as well as the employee contribution the employing business also has to pay an amount. Moreover, the government also chips in – though paying a smaller percentage.
The current percentage amounts are fixed until April 2018 and are as follows:
The employee must pay in a minimum of 0.8 per cent of gross annual earnings; the employer puts in 1 per cent, and the government 0.2 per cent. So, until April 2018, a worker enrolled in a workplace pension scheme will have the equivalent of 2 per cent of their salary going towards their pension.
So if you're paying £80 per month at 0.8 per cent, you'll end up with £200 going towards your pension thanks to the other contributions. Not bad at all!
For tax year 2018/19, the amounts increase – to 2.4 per cent for employees, 2 per cent for employers, and 0.6 per cent from the government (total of 5 per cent).
And from April 2019, it'll then be a minimum of 4 per cent for employees, 3 per cent from employers, and 1 per cent from the government – or the equivalent of 8 per cent of your gross annual earnings.
When is my company's auto enrolment staging date?
Businesses of different sizes have different 'staging dates' for when they're supposed to introduce a workplace pension scheme to their staff. The largest UK companies were the first to do so, trickling down to the smallest businesses right at the end of the process.
At time of writing all businesses with more than 30 employees have had their staging date.
To check when the staging date for your business is head to The Pensions Regulator website and enter your company's PAYE reference number.
What do I have to do to prepare?
There's a few tasks to complete before the auto enrolment scheme at your company can begin.
These include working out which employees need to be enrolled, choosing a particular workplace pension scheme, calculating how much the business will be contributing, formally writing to the staff base to inform them of the changes, and being aware of the extra time and administrative duties that come with implementing the scheme.
Make sure you're prepared – The Pensions Regulator issues fines ranging from £50 to £10,000 per day for companies that haven't set a scheme up in time.
Alternatively, you can use an outsourced payroll service such as PayAssist to take the stress and hassle away!
We can help with your auto enrolment at each part of the process, alongside other elements of payroll such as secure electronic payslips, PAYE, and BACs payments.
Give us a call on 01825 746877 or use our online form to get a free, no-obligation quote.